Dwyer Construction Company – Since 1987

Thinking about new construction or a remodel project? 
You have found a trustworthy and knowledgeable General Contractor who has over 25 years of experience.  We offer a full range of professional, custom, construction and remodeling services  in and around the Denver, Colorado area.
Whether you are considering construction for your primary residence, or a second home,  we can help you express your individual vision and style. We will listen to your new home or upgrade ideas and, at your request, can provide expert advise for the best course of action for your project.
Call us (303) 456-5136, or send a request to schedule an appointment for your professional free consultation and estimate.  We hope you will also want to talk to our many references and read our customer reviews!
Visit our HOUZZ  page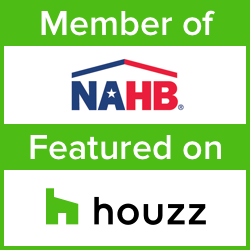 See our project photos and descriptions
Our Mission 
At Dwyer Construction Company, our mission is to enhance the quality of our clients' lives by providing first class, efficient solutions to their needs. We build the best possible homes and provide superior remodeling services, using environmentally friendly techniques, at a fair price.  Our relationships are maintained through trust and high ethical standards.  We feel we have accomplished our mission on each and every project.
Affiliations:
We are members of the Metro Denver chapter of the National Association of Home Builders and have been certified as a Built Green contractor.  We are committed to upholding the code of ethics of the HBA of metro Denver in everything we do.
Advice:
For expert advice, see our  page. Find answers to common construction project questions.
Browse our Company information  where we describe our history and experience. 
View our photo Gallery of projects and custom woodwork.
Browse our projects on HOUZZ where you can create your own "Ideabook" of items that appeal,  and can be shared during conversations.
Give us a

call: (303) 456-5136

, to discuss your needs, dreams, and ideas for improving your home environment.
---
We look forward to working with you!